MARVELOSO™ is a rapidly biodegradable, highly-concentrated, non-ammoniated, all-purpose cleaner with a pleasant lavender scent. It can be used to clean Formica, stainless steel, tiled walls, fixtures, appliances, fiberglass, and authentic wood surfaces. The fast-acting versatile cleaner is economical when diluted.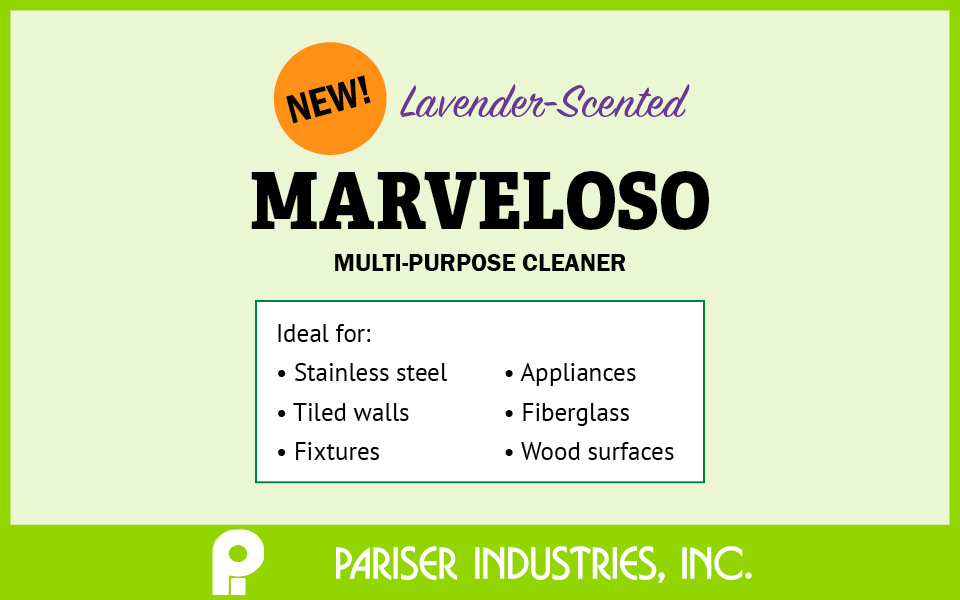 MARVELOSO is available in 4×1-gallon cases and 5-gallon pails.
For more information, contact your local Pariser representative or distributor to see how we can help with your industrial cleaning needs. 
Main office: 800-370-SOAP (7627)
Email: 
info@pariser.net
Read the full technical bulletin here:
http://pariser.net/files/Marveloso.pdf